McLaren Eye sits on a beautiful hill in Kangarilla, about 13km from the town of McLaren Vale, in complete seclusion.
Curved alongside the hill, the property's main pavilion invites you to lounge around on the large sofa, whip up a scrumptious meal in the modern kitchen, and take in the breathtaking 180-degree views in the dining area or on the outdoor decking.
Two luxurious bedrooms with ensuites and private balconies flank the pavilion on each side and offer highest comfort, privacy and style, again allowing you to take in the sweeping vista of the valley – lying down, if you wish!
Owners Joylene and Rob Edwards believe McLaren Eye is an architectural masterpiece, combining style, comfort, privacy, and luxury, all with outstanding green credentials.
Their desire was to create a unique, ecologically sustainable property to appeal in a market bloated with homogenous offerings. Having a property that was bestowed with extensive views of the McLaren Vale and Adelaide hills, on the door step of one of Australia's premier wine district, we wanted to provide guests with an exceptional option for accommodation, in keeping with the surroundings.
The design strategy was for the property to be modern with a minimalist style, comprising two living pods linked to a large central living area by covered walkways. Of major importance was capitalising on the view and the power of the elements to provide energy for the property, allowing it to be ecologically sustainable.
Architecturally the house has been cleverly designed with each room featuring floor to ceiling windows, which offer stunning views without compromising on privacy. The building stands on stilts and only 'touches the earth lightly', preserving the natural surroundings.
After thirteen years (and five comprehensive consultant supported applications) we were granted planning approval in March 2011. Building approval followed in March 2012. Construction commenced immediately and the McLaren Eye was completed in early 2013.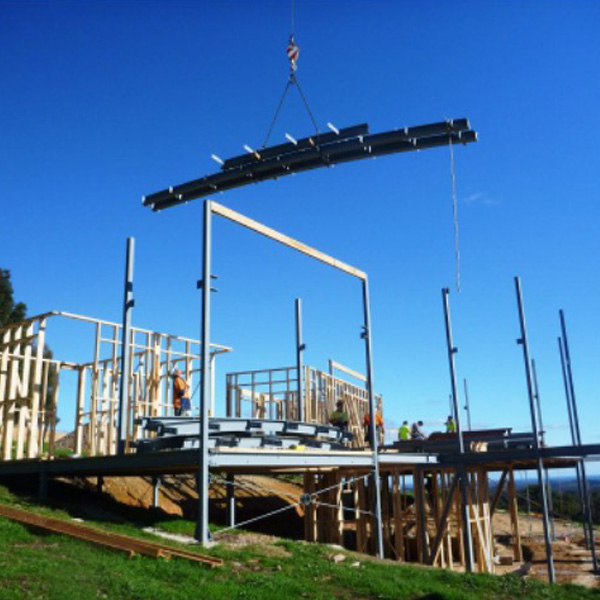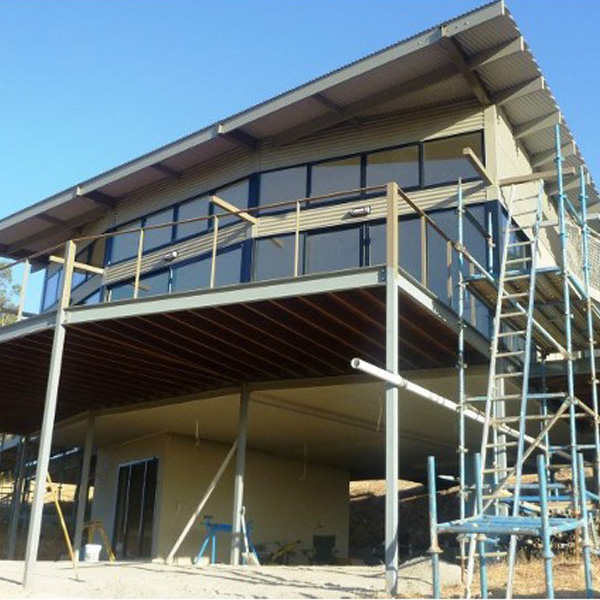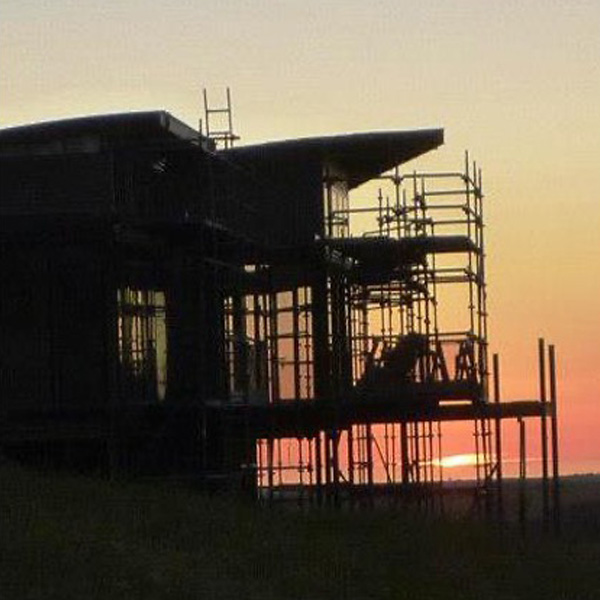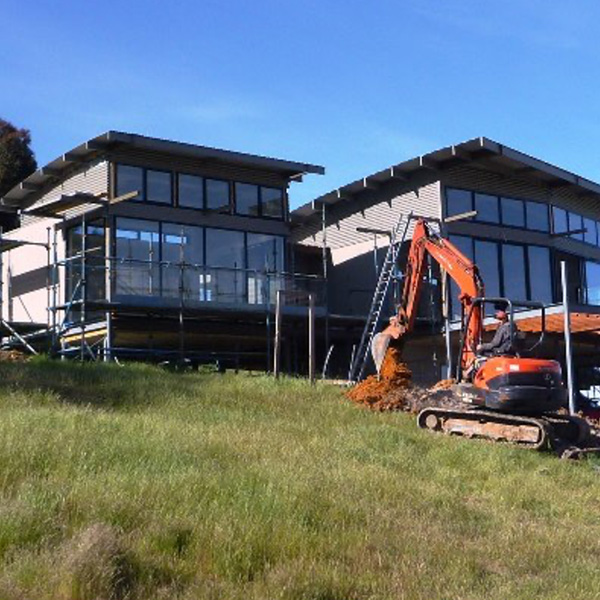 Book your escape
We look forward to welcoming you soon.